Contests / Promotions
Read Contest Rules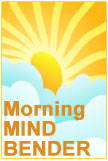 Morning Mind Bender
Monday through Friday! Win a Prize Pack Valued At $47.00 with Double J!
Old Apple Barn (2 Hot Sandwiches and drinks)
Loco Credit Union (2GB Thumb Drive)
NM Museum of Space History (Museum & Dome Theater Admission for One)
Culligan Water (25 gallons water)
Eddie's Burritos (Burrito Plate)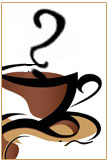 COFFEE BREAK QUIZ
Monday through Friday with Josh! Win a Prize Pack Valued At $46.95 !
Otero Federal Credit Union (2 GB Thumb Drive)
Brown Bag Deli (Medium Sub)
Plateau Espresso (2 Love You A Lattes)
Margo's Mexican Restaurant (1 Two Item Combo for 1 Person)
Western True Value & Point S Tire Factory (14 Piece Compact Screw Guide Set)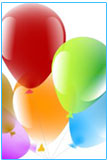 BIRTHDAY & ANNIVERSARY BASH
Winner Drawn Every Friday receives a Prize pack Valued at over $180.00 !
Email Your Birthday or Anniversary to Us!
Lowe's Signature Market (Cake & Ice Cream)
CJ's Si Senor Restaurant (Meal & Beverage for 2)
Secret Escape Salon & Tanning (Tanning)
Mountain View Dental (Electric Toothbrush)
Uptown Rental & Party Connection (Party Supplies)
Dollar Boots and Jeans (Gift Certificate)
Alamogordo Flower Company (Pre-Made Arrangement)